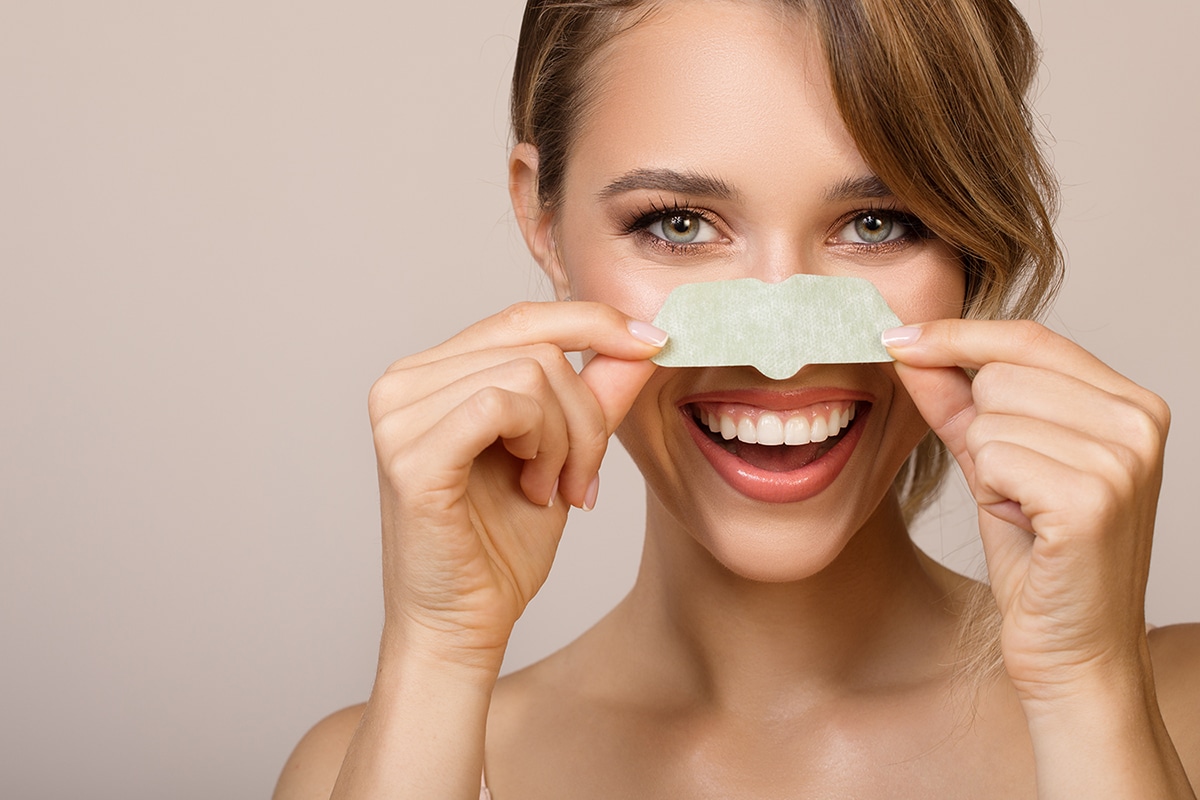 Are you looking for ways to remove blackheads from your face and nose naturally, without having to spend a lot of money on prescriptions and over the counter medications? You came to the right place. The most common issue that people face is the surfacing of pesky blackheads, which look unsightly to the human eye. These clogged pores become coarse over time and make our skin appear untidy.
Luckily, removing blackheads is not a difficult task as long as you know the right tips and remedies which we will discuss below.
What are blackheads?
A blackhead is a pore that is obstructed with a naturally occurring oil called sebum. As this pore becomes widened up due to sebum accumulation, the exposure to air leads to its dark color which is why it is called a blackhead.
What causes blackheads?
Sebaceous glands in our skin secrete an excess of sebum or oil.
Hormonal fluctuation during menstruation or birth control leading to elevated production of oil.
Ingesting particular drugs like androgens, corticosteroids, or lithium.
The buildup of bacteria called Propionibacterium acnes on the skin surface.
Irritable hair follicles due to persistent dead skin cells.
Let's check out 10 ways you can remove blackheads from your face and nose naturally.
Lemon and Honey
Lemon and honey are on the best home remedies to remove blackheads from your face. Simply combine half a teaspoon of honey and half a lemon juice and apply it to the face for 15 minutes. Wash it off with lukewarm water afterward. Honey is a natural moisturizer that has anti-oxidant properties that help in the removal of blackheads. On the other hand, lemon is enriched with vitamin C, potassium, and calcium, which help treat acne scars and blackheads. This pack can be applied 2 to 3 times a week for the best results.
Egg Whites
For this remedy, combine two teaspoons of lemon juice with two egg whites and whisk them well together. Apply this to the face, and once it is dry, place a clean tissue over it. Put another coat of the mixture on top and let it sit for a few minutes. Gently pull the tissue, which will have all the extracted blackheads on it. Wash face with lukewarm water to ward off any aroma of the egg. Proteins contained in the egg aid in the tightening of pores and shrink follicles. This can be done twice a week for optimal results.
Toothpaste and Salt
Toothpaste is known for its cleansing action, and salt is an effective antiseptic that eliminates dead skin cells. Mix a teaspoon of salt and toothpaste and apply it to your face for a few minutes. When it is dry, use a small amount of water to rub in circular motions. Take an ice cube to place over the area to tighten pores. This can be repeated twice a week.
Baking Soda and Lemon
Take a tablespoon of baking soda mixed with half a lemon and apply it to the face until it is dry. Make use of your fingers to rub the area in circular motions using water. Once it's done, wash face with lukewarm water. Baking soda keeps the natural Ph balance restored and acts as an exfoliant simultaneously. On the other side, lemon helps in keeping all the bacterias away. Do not apply this pack more than once a week.
Steam
Steam is a great remedy to remove blackheads and any excess oil on your face. Boil water and pour it into a manageable container. Place a large towel over your head and lean forward till you are at least fifteen inches away from the water. Take adequate steam and then carefully remove blackheads using a blackhead pin. Steam facilitates their removal due to the opening of the pores. The steam facial can be done once a week for the best results.
Gelatin and Milk
Gelatin is associated with its collagen conservation properties. It can remove any impurities while lightening the skin. Milk, however, has lactic acid, which acts as an anti-inflammatory alongside contributing to cellular regeneration. In this method, combine a tablespoon of unflavored gelatin with two tablespoons of milk and microwave it for fifteen seconds. Ensure that the mixture does not reach the boiling stage. Apply it on the face and leave it for at least thirty minutes. Once it is done, peel off starting with the edges and then proceed inwards. Repeat this twice a week for optimal treatment.
Aloe Vera
Aloe vera is considered the best plant to solve any skin issues. In this remedy, fresh aloe vera or gel can be used. Beat the aloe vera gel to make a soft paste and apply it all over the face. Let it sit for at least 30 minutes and then wash it off with warm water. Aloe vera is regarded as natures' bounty to humanity in terms of its astringent properties. This remedy can be repeated daily for the best effect.
Charcoal Mask
For this method, take a teaspoon of apple cider vinegar, activated charcoal, and add some tea tree oil. Apply it all over face and let it sit for a few minutes. Remove the peel from the sides and then work inwards to entirety. Wash face with lukewarm water after the peel is removed. Activated charcoal is considered useful for detoxing the skin and removes any excess oil which may be present. This mask can be applied twice in one week.
Cleansing Strips
For this technique, slightly dampen the face and apply the strip. Let it dry for a couple of minutes and then pull it. You will see the extracted blackheads on the strip. The dirt clogged in the pores is forced out alongside the blackheads. This can be done once a week.
Cinnamon
The dynamic blend of a teaspoon of cinnamon powder combined with a tablespoon of honey ensures anti-bacterial action alongside the removal of blackheads. Apply the mixture on the desired area and let it sit for at least thirty minutes. Wash it off with warm water and repeat this daily for maximum benefit.
Final Thoughts
Blackheads are undoubtedly a nuisance when it comes to skincare. Still, at the same time, they are quite manageable if handled diligently. Make use of the remedies and techniques mentioned above to obtain as much benefit as possible in gaining that spotless skin!