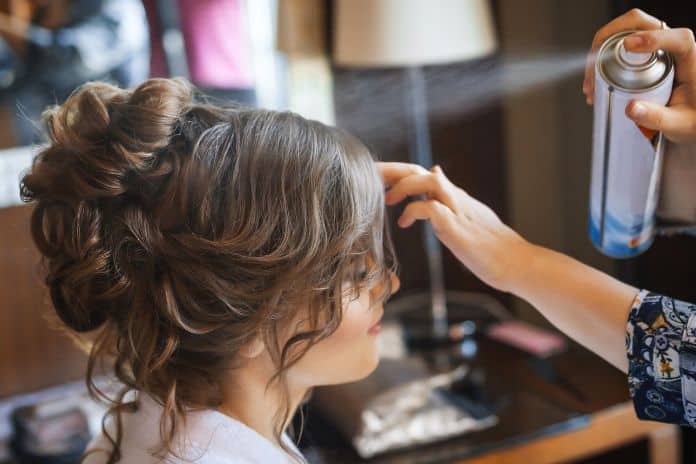 Brides frequently worry about properly caring for their hair the month before the big day! However, too much care can have a negative effect. Read about the hair care mistakes to avoid to have luxurious wedding day hair.
Washing and Conditioning the Hair Every Day
You might think that daily washes and conditioning is the right thing to do to prepare your hair for the wedding. The truth is that this strategy will expunge hair from its natural oils.
The result will be drier hair that's prone to split ends. Find a routine that involves washing your hair every other day or every two days. Add a spritz of dry shampoo or a dash of baby powder to the scalp to retain the natural oils but remove the greasy appearance.
Introducing New Hair Care Products
Another hair care mistake to avoid is introducing new products in the month leading up to the wedding day.
You never know how your hair will react to something new. There are plenty of ingredients you don't want in hair care products that could cause lackluster hair and an unfavorable look for the wedding.
Overwhelming Your Hair With Products the Week Before the Wedding
Brides see the last few weeks before the wedding as crunch time. It's the moment to complete last-minute projects and begin imperative personal care.
It may seem tempting to try various hair serums, deep conditioning treatments, and hair masks. Unfortunately, piling on product after product won't do your hair any good.
Stick to what you know. Use your favorite products that have worked in the past. It's a great way to guarantee luscious locks no matter what wedding hairstyle you choose.
Using Too Many Hot Tools
Bridal events will take up a lot of your time before the wedding. With each one, you want to look your best.
Does your typical routine include using a blowout brush, a straightener, or a curling iron? Reduce the frequency of hot tools used in the month leading up to the big day.
Even with a heat protectant, too much heat can lead to breakage, frizzy hair, and fried ends. It will result in hair that's more difficult to style.
Scheduling Color Treatments Too Far in Advance
Many people receive routine color treatments to maintain their everyday look. However, remember to schedule the appointment at least two weeks before the wedding.
Getting a root touchup or subtle highlights a full month before the wedding will result in faded color or grown-out roots. In this case, a last-minute appointment is a good thing!
Feel your best on your wedding day by taking preemptive steps and knowing which mistakes to do without. Smooth hair and clear skin will radiate confidence as you walk down the aisle.